The Maine Hospice Council & Center for End-of-Life Care is pleased to be hosting our Hospice & Palliative Care Wellness Retreat once again. The weekend retreat will be held October 13-15 at the beautiful Rangeley Inn and will include ample time for educational workshops, networking, and relaxation. The retreat is open to all who work or volunteer in hospice or palliative care.
Registration fees are per person for the weekend and include all workshops, meals, and accommodation.
We hope to see you there!
Contact Person: MHC Executive Assistant Brochure
Click on the Register Now tab to pick out your weekend of fun!
Goals of Care for Advanced Serious Illness Conversation
and
POLST Training
An All Day Community Educational Opportunity
Please join Maine Hospice Council, Eastport Healthcare CEO Holly Gartmayer-DeYoung and Calais Hospital Outpatient Operations VP Theresa Brown for an all day conversation and training with a focus on the goals of care for advanced serious illnesses and Physician Orders for Life-Sustaining Treatment (POLST).
This community education opportunity will be hosted at the Calais Regional Hospital in the hospital classroom located at 24 Hospital Lane Calais, Maine.
All day POLST training with POLST Train the Trainer Materials and Thumb Drive – Registration fee: $119
All day POLST training without POLST materials-Registration: $45
Registration fees include mid day meal graciously provided by Caring Community Collaborative: Executive Director-Charley Martin-Berry
Please visit the registration link below to reserve your place in the day's event.
For more information, please contact:
Kathryn Randall, Executive Assistant, Maine Hospice Council, (207) 626-0651 or krandall@mainehospicecouncil.org
Holly Gartmayer-DeYoung, CEO, Eastport Health Care Inc. (207) 853-4045 or hdeyoung@eastporthealth.org
Theresa Brown, VP, Outpatient Operations, Calais Regional Hospital, (207) 214-3329 or tbrown@calaishospital.org
Chronic and End Stage Liver Disease:
Personal, Clinical, and Public Health Considerations
Annual Hospice/Veteran Partnership Conference
November 3rd 2017
Togus VA Healthcare System

When
Friday, November 3, 2017 from 7:30 AM to 4:30 PM EDT
Where
VA Theatre on Togus Veterans Hospital Augusta, Me
810 Eastern Avenue
Augusta, ME 04330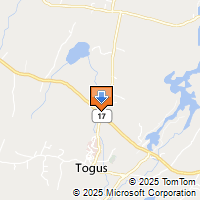 Driving Directions
Hospice-Veterans Partnership Conference with a focus on Hepatitis and its long list of complications. There is also a focus on end-stage liver disease and transplant issues.
Keynote speaker: Dr. Alan Kilby. Dr. Kilby is board-certified in internal medicine and gastroenterology, and has a special interest in the treatment of liver disease (hepatology). He received his undergraduate degree from Cornell University and his medical degree from Cornell University Medical College, where he was a member of the Alpha Omega Alpha Medical Honor Society. He completed his residency in internal medicine at the University of Michigan and his fellowship in gastroenterology at the University of Vermont. In addition to his clinical practice in gastrointestinal and liver diseases, Dr. Kilby is medical director for hepatitis at Maine Medical Center's Virology Treatment Center. He is a clinical assistant professor at Tufts University School of Medicine and a member of the Maine Medical Center medical staff.
There will be many more guest speakers along with break out panel opportunities for participant questions.
Guest Speaker Rhonda Jankovich FNP graduated from Husson University in 2005 as a Board Certified Family Nurse Practitioner. She has 24 years of experience in gastroenterology with an interest in viral hepatitis and cirrhosis. She is a member of AASLD, ACG, and Maine Gastroenterology Society. Rhonda is also a member of the VISN 1 Hepatitis Innovation Team.
Katie Cleary, PharmD, BCGP is a clinical pharmacy specialist working in the Hepatitis C Clinic and with the home-based primary care (HBPC) teams at the VA Maine Healthcare System. She graduated from the University of Rhode Island in 2014 and completed a PGY1 Pharmacy Practice Residency at VA Maine in 2015. She earned Board Certification in Geriatric Pharmacy (BCGP) in 2017. Her primary responsibilities include managing pharmacotherapy in veterans enrolled with the Hep C Clinic and comprehensive medication reviews, but is also involved in Geriatric Evaluation and Management (GEMs), transitions of care, and anticoagulation practice areas.
Conference made possible by our generous sponsors: